Properly Flossing Is Crucial for Dental Implants Success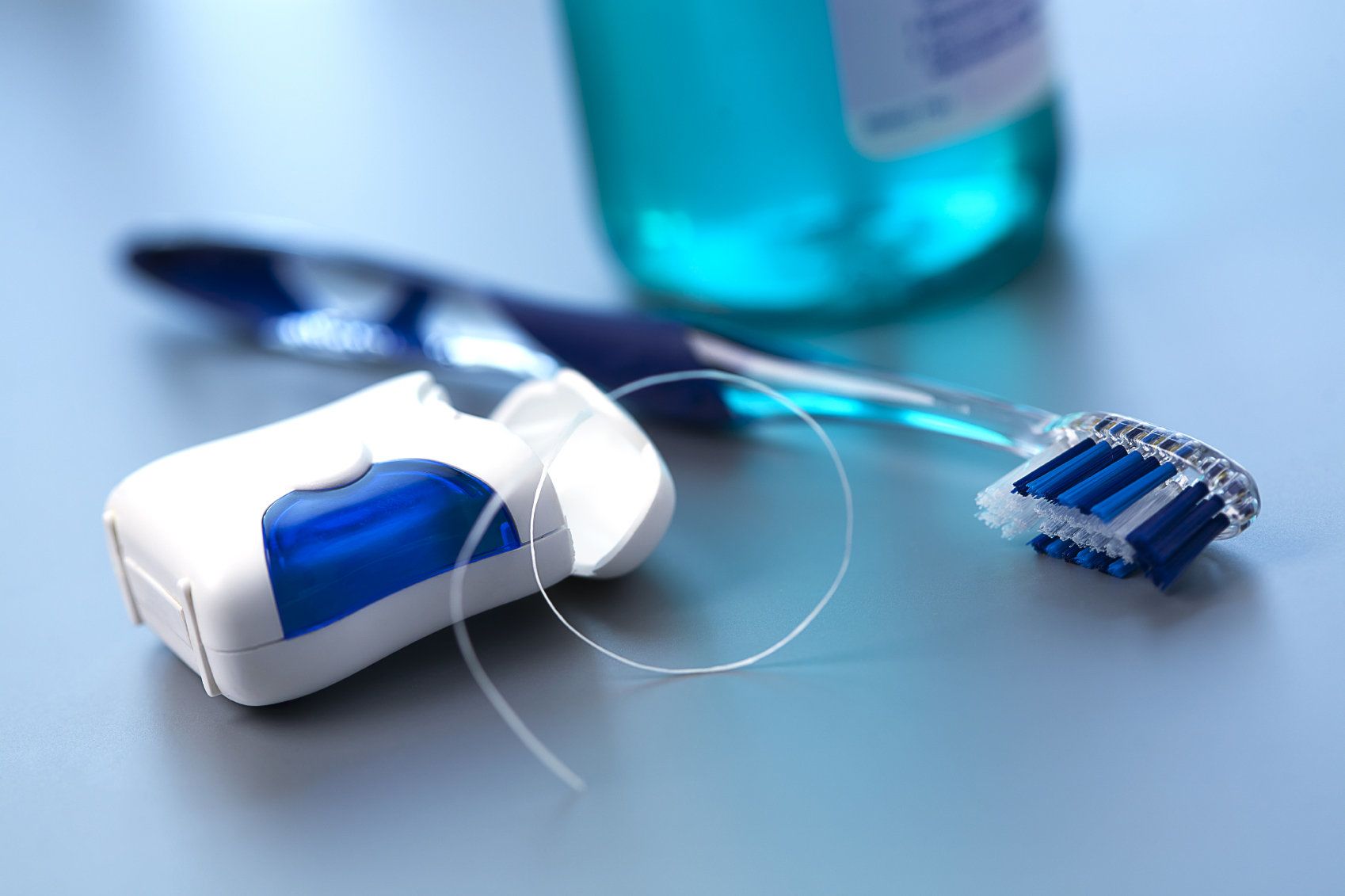 At Texas Denture Clinic, we take great pride in helping patients in and around the greater Fort Worth area have the healthiest possible smiles. When patients are missing teeth, this typically means using dental implants, which are artificial tooth roots that support bridges, crowns, and dentures.
After getting dental implants, proper oral hygiene is crucial for lasting wellness. With that in mind, let's show you why flossing is so important for having great dental implants.
Why Flossing Is So Important
Flossing is crucial for removing particles of food and plaque that are caught in hard-to-reach parts of the mouth. Brushing alone simply isn't enough if you want to have the healthiest and most beautiful smile possible.
Even though the nature of your teeth and smile will have changed once you have your dental implants in place, the basics of oral hygiene (i.e., regular brushing and flossing) still apply to help prevent tooth decay on any remaining teeth as well as gum disease that can affect the health of your implants.
Flossing When You Have Dental Implants
While flossing is crucial for people with dental implants, the way that you will floss your teeth is slightly different. This is due to the fact that you have to be careful when flossing around the dental implants. If you floss too aggressively using traditional dental floss, you can actually cut into the gum tissue and cause recession to occur. This may also lead to problems with the strength of the implant over time.
Patients need to be ginger, gentle, and yet thorough when it comes to flossing their dental implants. This is the way to make sure that your smile and your implants remain as healthy as possible.
Special Flossing Tools May Be Recommended
In order to improve your ability to floss while you have dental implants, there is a special kind of dental floss available. Seen on shelves under the name "Bridge and Implant Floss" or something to similar effect, this kind of dental floss is thicker and softer in the central portion. In essence, it allows you to scrub, polish, and clean the implant in a much more effective manner that also prevents you from harming your gums and the implant itself.
With bridge and implant floss, you can work around the implant, the dental restoration, and your remaining tooth structure in an extremely easy and harmless way.
Brushing Is Also Key for Proper Dental Health
Of course, brushing is always important when it comes to great dental health. It's important that you continue to brush regularly and visit your dentist for routine checkups. Brushing at least twice a day and flossing every night can help you have a great smile that lasts a lifetime.
Learn More About Implant Dentistry at Texas Denture Clinic
If you would like more information about implant dentistry and how it can help you, be sure to contact our advanced dental care treatment center today. The team at Texas Denture Clinic looks forward to your visit and helping you achieve the best dental health and wellness possible.
Related to This