Common Causes of Missing Teeth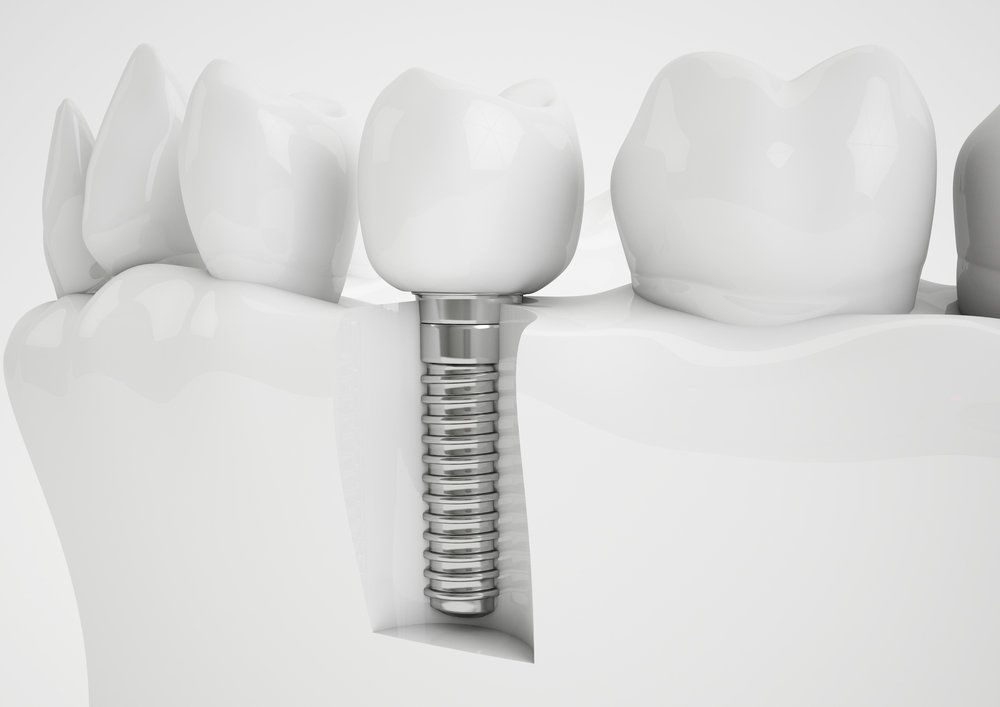 Dr. Clark Damon is a leading dentist serving the greater Fort Worth area. He offers numerous treatment options for people who are missing teeth, including implant dentistry for fixed bridges and dentures.
When treating an instance of tooth loss, we often look into the cause of the tooth loss and tailor treatment from there. Let's take a moment to consider the problems caused by missing teeth and the reasons that tooth loss may occur.
The Problems Associated with Tooth Loss
When a person is missing teeth, this can result is cosmetic problems as well as dental health problems.
On the aesthetic side, missing teeth can lead to unsightly gaps in the smile, causing a person to feel very self-conscious about smiling, speaking, and laughing, even around people that they have known for years. The missing teeth can also cause the lips and cheeks to appear sunken in, resulting in an older or weaker facial appearance. Speech impediments may also occur due to the loss of a tooth or multiple teeth.
In terms of dental health and wellness, missing teeth can make it difficult to eat certain foods, resulting in nutritional deficiencies and other problems. The missing teeth can also lead to loss of bone density and gum recession as well, causing problems with overall oral health.
Tooth Decay and Tooth Loss
Major tooth decay weakens teeth, making them more prone to breaking, and falling out. If serious tooth decay goes untreated, it can lead to tooth loss.
Gum Recession and Tooth Loss
Gum recession can make your teeth loose and more likely to fall out. This is why periodontal disease and periodontal health in general needs to be taken very seriously.
Mouth and Face Trauma
If you suffer serious trauma to the mouth or face, this can potentially knock out teeth. This can occur in a variety of ways, such as:
Traffic accidents
Physical altercations
Contact sports injuries
Combat sports injuries
Major slips and falls
In a number of cases, tooth loss from trauma can be prevented by wearing mouth protection, head protection, and face protection, so be sure to keep this in mind for any applicable sports, occupations, or activities that could result in physical trauma.
The Natural Aging Process
The gradual wear and tear on the teeth and gums can take their toll over time. Many people lose teeth as part of the aging process precisely because of this.
Necessary Tooth Extraction
When a tooth is tooth damaged to be saved or the source or a major toothache, sometimes extraction of the tooth is recommended rather than saving the tooth with a restoration.
Treatment Options for Missing Teeth
There are many different options to consider for missing teeth, and the nature and extent of the tooth loss will determine the best option for treatment.
For many cases of tooth loss, the best option to consider is a dental bridge, a partial denture, or a full denture. It's also possible to receive fixed dental appliances that are supported by dental implants and or dental crowns.
We can go over all of your options for treating missing teeth in greater detail during your visit to the practice.
Contact Dr. Clark Damon
To learn more about your treatment options for tooth loss, we encourage you to contact our advanced dental care center today. Dr. Clark Damon and his entire team look forward to your visit and helping you have a healthy and beautiful smile.
Related to This