When Dental Cavities Lead to Tooth Loss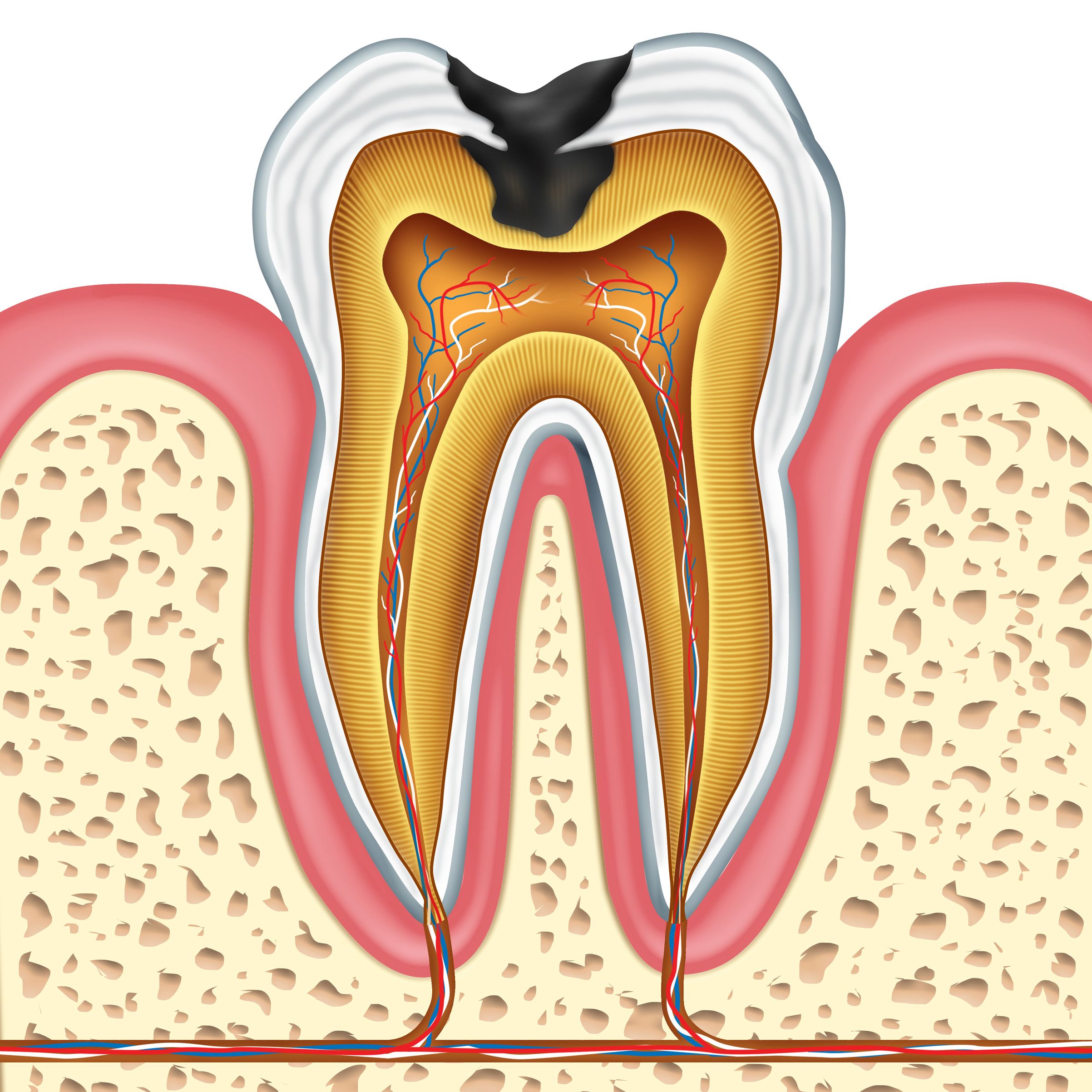 Cavities are one of the most common dental problems experienced by patients. Essentially, a cavity is a small hole in the enamel of a tooth. These holes are caused by bacteria, plaque, and tartar that eat away at healthy tooth structure. In most circumstances, a cavity is not a big cause of concern. As long as a cavity is treated early, the structure and integrity of the tooth should be easily restored. However, when treatment is neglected, what starts as a simple dental cavity can lead to tooth loss. Implant dentistry is the most secure restorative treatment for tooth loss and one that we are happy to offer our patients at the Texas Denture Clinic. In cases in which cavities cause tooth loss for our Fort Worth, TX patients, we will discuss whether dental implants are an appropriate treatment option.
How a Cavity Can Cause Tooth Loss
Because dental cavities are so common, many people are not overly concerned when they are diagnosed with one. While a dental cavity alone is not a sign of imminent danger, it is a condition that requires prompt attention. A dental cavity is a progressive condition. If proper treatment is not administered, the cavity will continue to grow. As healthy tooth enamel is damaged, the center of the tooth, where the nerves reside, becomes vulnerable. The bacteria that caused the dental cavity can enter the center of the tooth and result in a root canal infection. A root canal infection causes the tooth's nerves and other sensitive tissues to become swollen. This condition also threatens the roots of the tooth and its overall health. Again, without proper treatment, this condition will only continue to worsen, and eventually, tooth loss is likely to occur.
Treating Tooth Loss
Although rare, it is possible for a dental cavity to result in tooth loss. In these cases, it is important to address tooth loss right away. Tooth loss does not just affect the tooth that has fallen out; it also affects the surrounding teeth and the jawbone. The best way to protect the adjacent teeth and provide the jawbone with the stimulation it needs (to prevent deterioration beneath the site of tooth loss) is to treat the tooth loss with a dental implant.
Dental implants are the most advanced type of restorative dentistry treatment, and the technique we recommend for tooth loss. Dental implants replace both the crown and roots of a tooth, unlike other restorative dentistry treatments. During an oral surgery procedure, small titanium screws are implanted into the jawbone. These implants fuse with the bone to provide the most secure anchor for a variety of restorations, including crowns, dentures, and bridges. For those patients who are candidates, dental implants are the best choice for tooth loss treatment.
Schedule an Appointment
With prompt treatment, a dental cavity can be easily repaired. However, in the unfortunate instance that a cavity leads to tooth loss, our experienced team of dentists at the Texas Denture Clinic can offer patients restorative dentistry treatments to rebuild the smile and restore its strength and health. Schedule an appointment at your earliest convenience to learn more about these beneficial dental treatments.
Related to This