Partial Denture Repair: What You Should Know
Full and partial dentures are excellent teeth replacement options. But if they break, it can lead to instant stress and worry. After all, if your prosthesis becomes damaged, you cannot wear it, and if you cannot wear it, you cannot chew, eat, or speak properly. At the Texas Denture Clinic in Fort Worth, TX, our doctors offer partial denture repair for those who find themselves in this unfortunate situation. With our in-house dental lab, we can offer unparalleled service and an incredibly fast turnaround.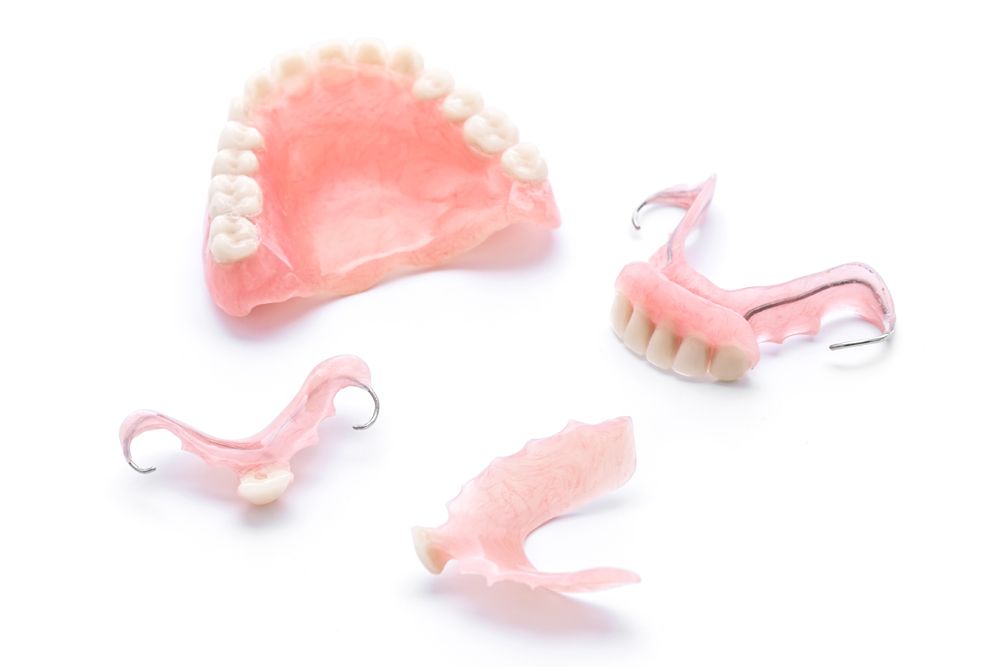 DIY vs Professional Partial Denture Repair
Let's face it. There is never a good time for your partial denture to break. Unfortunately, these things usually happen when you are the busiest. The last thing you want to do is set aside time to visit our office. There are numerous do-it-yourself denture repair products on the market today. While it can be super tempting to fix your dentures yourself, this is not the best solution. Over-the-counter denture glues can weaken your prosthesis and even harm you in the process. It is important to note that DIY kits can be helpful in a pinch. But you should only use them for a brief time until you can make it to our office. If possible, simply bring your denture to us and let us handle the rest.
The most important reason to choose professional partial denture repair is that your prosthesis will fit the way it is supposed to. When you wear a denture that is ill-fitting, it is not only uncomfortable, it can damage your soft tissues and put unnecessary stress on the jaw joints. This can lead to an array of avoidable problems, such as ulcerations, bite issues, and TMJ disorder.
What to Do if Your Partial Denture Breaks
There are several different ways a partial denture can break. For example, a portion of the acrylic may become weakened. In some cases, one or more of the teeth may break off. In other instances, the entire partial may break in half. The method used to repair your prosthesis will entirely depend on the severity of damage. If your partial denture breaks, follow these guidelines:
Call our office right away. Describe the damage in as much detail as possible and wait for further instruction.
If you can still wear the partial, but it is irritating your tongue, lips, cheeks, or other soft tissues, try adding some orthodontic wax to the problematic area.
If wearing your partial denture is not possible, soak them until your dental appointment with us.
If your partial has broken into multiple pieces, gather them all and bring them to your appointment.
How to Avoid a Broken Partial Denture
While our team is well-equipped to provide high-quality partial denture repair, it is more convenient for the patient to never have to deal with a broken partial in the first place. While unforeseen things do happen, there are a few things you can do to prevent a broken denture. First, it is important to be aware of the lifespan of a partial denture. On average, they last about seven to 10 years. If you have had your prosthesis for longer than this, it may be time to consider a new one. Secondly, attend all of your scheduled dental appointment so we can monitor your oral health on a routine basis. Finally, keep your partial denture clean and protected. Follow your doctor's guidelines so you can keep your prosthesis looking and feeling great for years to come.
Contact Us to Learn More
If your partial denture breaks, don't risk further damage. Contact our practice online or call one of our three office locations and schedule an appointment right away.
Related to This