Dental Implants
Gaps in your smile can affect every aspect of your life and place your oral health at risk.
At Texas Denture Clinic and Implant Center, we offer dental implants, the gold standard in support for replacement teeth.
So why should you consider dental implants?
A Long-Lasting,
Multi-Beneficial Solution
Designed to Last a Lifetime
When placed by an implant specialist and given proper care, dental implants can last a lifetime. Dr. Clark Damon has performed thousands of implant surgeries during his career.
A Natural Look and Feel
Once your implants are in place, one of our dentists can attach a beautiful, natural-looking restoration that looks and feels just like your natural teeth.
Unrivaled Strength and Stability
Dental implants are made from biocompatible titanium that fuses with bone tissue for an unparalleled level of stability. At Texas Denture Clinic and Implant Center, our implants come from Nobel Biocare™, one of the most reputable providers on the market.
Dental Implants
Are Built to Last
*According to the Institute for Dental Implant Awareness
A Larger Initial Investment
Can Provide Longer-Lasting Results
Dental implants do require a larger investment during the initial treatment. However, implants are built to last and can provide support for your restorations for a lifetime.
Dental implants are the one and only restorative treatment that can stop bone atrophy (shrinkage) following tooth loss. For denture wearers, this means you may only need a few, if any, adjustments. You may also never need a bone graft to replace recessed tissue. Both of these benefits can save you thousands of dollars over time.
A Typical Implant Treatment
Takes Several Months to Complete
A Conservative
and Natural-Looking Solution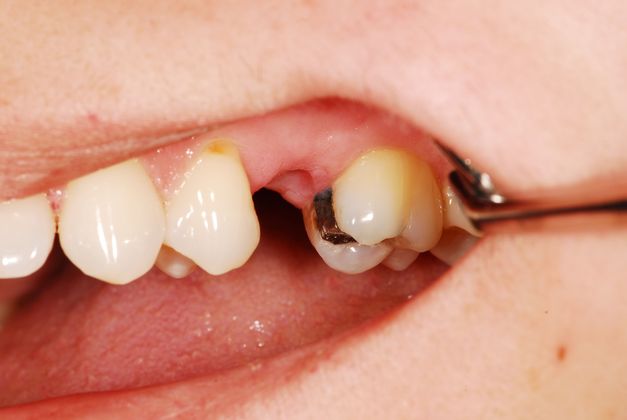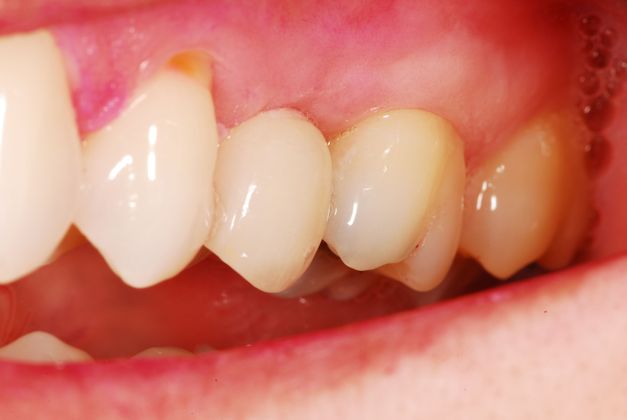 Dental Implants are the Future of Dentistry
A revolution has occurred since the mid 1990's - the development and ACCEPTANCE of dental implants. Now dentists and patients are able to regain a lost tooth. No longer is dentistry about fixing problems, now dentist's are "in the construction business." Dentistry has turned a new page, and as a result and we can rebuild a single tooth or a whole mouth.
There are many options and Dental implants can be used in the following situations:
Replacing a single tooth
Implant supported bridge replacing up-to three teeth
2 implants in lower jaw for a Removable Implant Overdenture
4 implants in lower for a Removable Implant Over denture
All on 4 - a non-removable screw retained prosthesis
Mini Dental Implants
There are two types of implants: Root form and Mini. A "root form" tooth implant is the one that is most commonly known, placed or "used", has been around for 30 years, and has a high success rate around 95%. In fact, a majority of the dental implants done at Texas Denture Clinic are of this type.
Mini implants are reserved for some patients who could not get a regular implant because either their bone density has significantly deteriorated or their jawbone is exceedingly thin. Mini implants are reserved for patient at or near the age of 70, and have some significant drawbacks compared to traditional root form implants.
Dr. Clark Damon will recommend the type of implant, which best suits you.
What Are Dental Implants?
Many people think that a dental implant is one piece and that it is the white part of the tooth that you eat with. In reality, the implant is the part that is placed into the bone. So, to replace a single tooth- three things are needed: Implant Crown (what resembles the white part you eat with), Abutment, and Implant. Most of the time, bone grafting is required at the time of placement to ensure that bone encases the implant its self so you have a long lasting implant. Unfortunately, bone loss is inevitable with any tooth extraction. But it is a common misconception that patients do not have enough bone for implants.
Dental implants are made from titanium, are irradiated by gamma radiation to be sterile. They are inserted into the jaw bone. A crown or implant denture is placed on top of the implant connected by an abutment. Root form dental implants look like a real tooth in terms of size and shape.
At our office, we use the best implant system on the market - Nobel Biocare. We offer our patients the highest quality of care possible and recommend the highest quality implant system.
The Benefits of Root-Form Implants
These implants offer a lot of advantages such as:
Ability to place a real, natural looking crown.
Made from titanium - highly durable.
Have a success rate above 95%
Developed in the 1980's, there is a significant amount of evidence confirming their use, longevity, and success.
We can offer our patients with out teeth ability to gain their teeth back.
The Benefits of Mini Dental Implants
Can anchor bridges, cemented crowns or dentures.
Help preserve the jawbone and aesthetic appearance.
Cost effective is about half the price of conventional dental implants.
Allow you to eat, speak, and smile with renewed confidence.
The Texas Denture Clinic in Fort Worth, Texas makes use of the most recent technology in analyzing the density and quality of the bone before performing the mini implant placement. We scan all of our implant patients with an ICAT 3-D CT Scanner. This process allows Dr. Damon at the Texas Denture Clinic to choose the right size and type of the mini implant for a precise placement and to avoid sinuses and nerves during the procedure. .
The placement of the mini dental implants is easy, simple, and usually quick. The procedure is done in our office and only requires a sedation or a local anesthesia. The dentist will use a controlled, precise surgical procedure to place the mini dental implants into the jawbone. The dental implants' abutment are placed protruded from the gum tissue to provide a solid and strong foundation for the replacement teeth or dentures.
Filling Gaps in Your Smile with Single-Tooth Implants
Do you suffer from a missing tooth? There are thousands of patients in the US that have congenitally missing teeth and millions more with missing teeth due to decay, gum disease, or trauma. The functional and esthetic needs of individuals with missing teeth can be met by the placement of single-tooth implants.
Why Choose an Implant vs. Fixed Porcelain Bridge?
Traditionally, Dentists would replace a single missing tooth with a 3 unit "bridge" that was permanently cemented onto two adjacent teeth. Unfortunately, this procedure sacrifices the adjacent tooth structure to make room for the metal/porcelain superstructure. Also, 50% of dental bridges last 10 years. This means that half only last 10 years due to fracture, recurrent decay, or periodontal problems.
The dentistry of today offers dental implants as an option to fill the space and replace the missing tooth. We are able to conserve all of the tooth structure on the adjacent teeth when the implant is placed in the missing space. Implants and their implant crowns have a much higher success rate then traditional fixed bridges - success rates of up-to 95% for most cases.
The Benefits
Untreated tooth loss often leads to several more complex conditions such as altered soft tissue contour, bone resorption and changes in speech patterns. Teeth behind the missing space will tilt forward, closing the bite, and the teeth will become off angled. Teeth below will super-erupt into the space. All of these are not good for the individual wanting long term oral health. Missing teeth can lead to overloading or creating an additional stress on adjacent dentition leading to fractures and premature tooth loss of otherwise healthy teeth. It is beneficial to have the missing teeth replaced and ensure proper oral functions. The advantages include the following:
Strong foundation for tooth replacement.
Improved esthetics.
Improved self-confidence.
Improved comfort when eating and speaking.
Retention of the surrounding bone.
Reduced gingival discrepancies.
Easy maintenance.
Restored oral functions.
The Procedure
Initial consultation with Dr. Damon is needed to discuss expectations if any additional treatment like bone grafting or orthodontics is required. Dr. Damon and his team will take a full set of digital radiographs including Panoramic x-ray or CBCT, (digital 3-D Cone Beam) and study models. We will discuss all aspects of the surgery and determine if the patient will require IV sedation or just local anesthesia.
Once the proper treatment planning has been achieved, the surgery will be scheduled. Typically most single unit implant surgeries are done in under an hour. You will be able to go to work the next day with instructions to execute extra care and perform daily oral routine to ensure positive oral flora and avoid any possibility of infections.
The implant is allowed to fuse to the bone for 4-6 months and the patient is brought back into the office for exposure of the implant head and a final torque check. This is important so that if early failure exists, it will be detected, and proper treatment to be commenced. If all is well, a healing abutment is placed and the gum begins to form over the next 3 weeks. Then a final impression is taken which will be sent to the lab so the abutment and crown can be made.
The Final Results
The healing process typically takes several months. Once it is completed, the permanent restoration is fabricated and placed over the implant. Dr. Damon will choose the best type of restoration for your implant. Commonly in the anterior esthetic zone he will place a custom zirconia abutment with a LAVA all ceramic crown. Posterior regions where the load increases, we usually place titanium abutments with full zirconia implant crowns. The functionality and overall esthetics of the smile are always addressed when deciding on the type of implants and final restorations.
When considering single-tooth implants, our patients are encouraged to ask detailed questions and become educated about the entire process. Most patients are candidates and can improve their smile and functionality of the mouth with minimal discomfort during the treatment. Contact Texas Denture Clinic today to schedule your initial evaluation and find out if you qualify for implant therapy.
Dentures adhering to implants in a snap on fashion allow for a stronger bite, feeling of security, and extra stability for your dentures. Implants serve as anchors and attach to the denture with a Snap! Snap on Dentures in Richardson, Tx and Fort Worth, Tx are found at Texas Denture Clinic and Implant Center. This is a great way and in a more economical fashion to secure a denture to 2 or more implants
Benefits of Snap on Dentures
Increased Bite Force
Increased stability
Increased Security
Limited slippage of the denture
Improvement in overall quality of life
Improved self-confidence
Who Should Consider Snap on Dentures?
Any patient considering going into dentures for the first time should highly consider their options when it comes to dentures and implants. Why? It allows for the implants to be placed at the same time as the extractions, saving you time, money, and a second surgery!!!
If you have an existing lower denture and are wanting more out of social events, life, etc. This can help you out by anchoring your lower denture to 2 implants so it does not slip and slide around.
If you have a partial, adding 1 or 2 implants can improve the fit and function of your partial as well. Implants for partials do work good.
What Is the Process?
If you are wanting a Snap on Denture, we start the process with a consultation and a 3-D CT scan. From there we will consider your medical history, and then start the denture making process. We will make you dentures first - so that details impressions, a wax rim, and a wax viewing or try in. We will deliver healing dentures at surgery and you will wear these for 4 months. After healing, we then will make you a new metal reinforced snap on denture with snaps that engage the implants well. Please note not every patient is the same, on occasion we will go right into surgery if a patient has a decent set of dentures and then make them finals once healed.
What Makes Us Unique?
Having our own In House Lab allows us to manage the outcomes along the way. Dr. Damon and Dr. Blankenship are able to provide you with a better prosthesis then the traditional outside dental lab. We provide metal frameworks in all of our Implant Dentures or Snap on Dentures. This metal framework reinforces your snap on denture. We repair many cases every year of other dentists patients who have an all acrylic snap on denture that breaks. The metal is needed and provides a strong prosthesis. Also we do not convert an existing healing denture into a snap on denture. This is even worse of an idea because healing dentures go through many rounds of soft liners, adjustments, and overall wear and tear. Converting this to a final will surely lead to failure soon.
Benefits of Dental Implants:
Understanding the Lifelong Impact
Implants are providing our patients with a new way of life. No longer do our patients have to worry about some retainer or flipper to replace a single lost tooth. We can give your lost tooth back. For our denture wearers, no longer do our patients have to worry about a lower denture slipping creating an embarrassing event.

With implants, an individual who has missing teeth can now practically eat anything. Our patients who have dental implants are confident in the way they smile. Dental implants are now more affordable then ever and we have new methods to replace a tooth faster then ever.
Dental implants were created in the early1970's and there has been a vast amount of research on the topic, with proven, well-documented results. Current overall Dental Implant success is 98%.
Surgical Advancements
Dental implant surgery is constantly evolving with literature supporting many of the advancements proposed in the mid 1990's. One of these advancements is the ability to extract all remaining teeth, place 4-6 implants, and immediately provide a screwed down temporary prosthesis immediately. This is the All on 4 protocol. There have been thousands of completed cases through out the world. In - Fact Dr. Damon has personally completed over 300 arches as of early 2017. Let alone the number of thousands of other single unit implants or "snap on" dental implants.
Another area of advancements is the ability to place growth factors into bone grafting increasing the success of the graft taking. Some degree of bone grafting can be required in some cases.
Immediate placement has long been a concept, however added to this step in speeding up the replacement process is the concept of Immediate provisionalization or immediate load. This is at the time of surgery placing a temporary crown so that the patient does not have to wear a flipper or a removable denture. Please note that this is not always possible due to the quality of the patients jaw bone or infection.
Reasons to Choose Dental Implants
Conservation of tooth structure- If you are missing a single tooth, yes a Fixed 3 unit "bridge" may be constructed but it is at the sacrifice of adjacent tooth structure.
Long term success of implants is much higher than a Fixed Bridge
Maintain the bone in your jaw- Dentures can not preserve bone, leading to loss of ridge height, need for relines, and ultimately inability to wear a denture at all due to atrophy. Unfortunately we do see this a lot in our 85 year old denture wearers. Atrophy of the jaw will happen over time and it is worse in the lower jaw.
You Can Have Your Teeth Back
With the All on 4 Protocol we are able to attach a denture to the implants- no longer requiring you to remove it from the mouth. Only your dentist can remove it. This allows also for a palate-less denture. Have you ever thought about a complete denture to be the same as a crutch? With the all on 4 we are able to give you new teeth again. It is inconvenient to remove a denture every night. Moreover, it can be embarrassing and uncomfortable if your dentures happen to slip.
Caring for Implants
Implants are like teeth in the need to keep them clean on a daily basis and need for regular dental visits and professional cleanings. With appropriate care, implants can last for a lifetime. If you have an implant denture you will need to have the denture remade every 5-7 years along with simple maintenance every 6-9 months.
Texas Denture Clinic and Implant Center
Located in Downtown Fort Worth, TX - we combine a surgical suite, dental lab, and dental office. Contact us at 817 336 2121.
Our goal is to provide personalized professional services in a caring environment. Our goal is excellent results and to make it easy for patients! We want to give Honest treatment plans at fair prices.